Blog
How to get medical cannabis in the UK for your condition?
Last edited February 9, 2022 by alex-hunting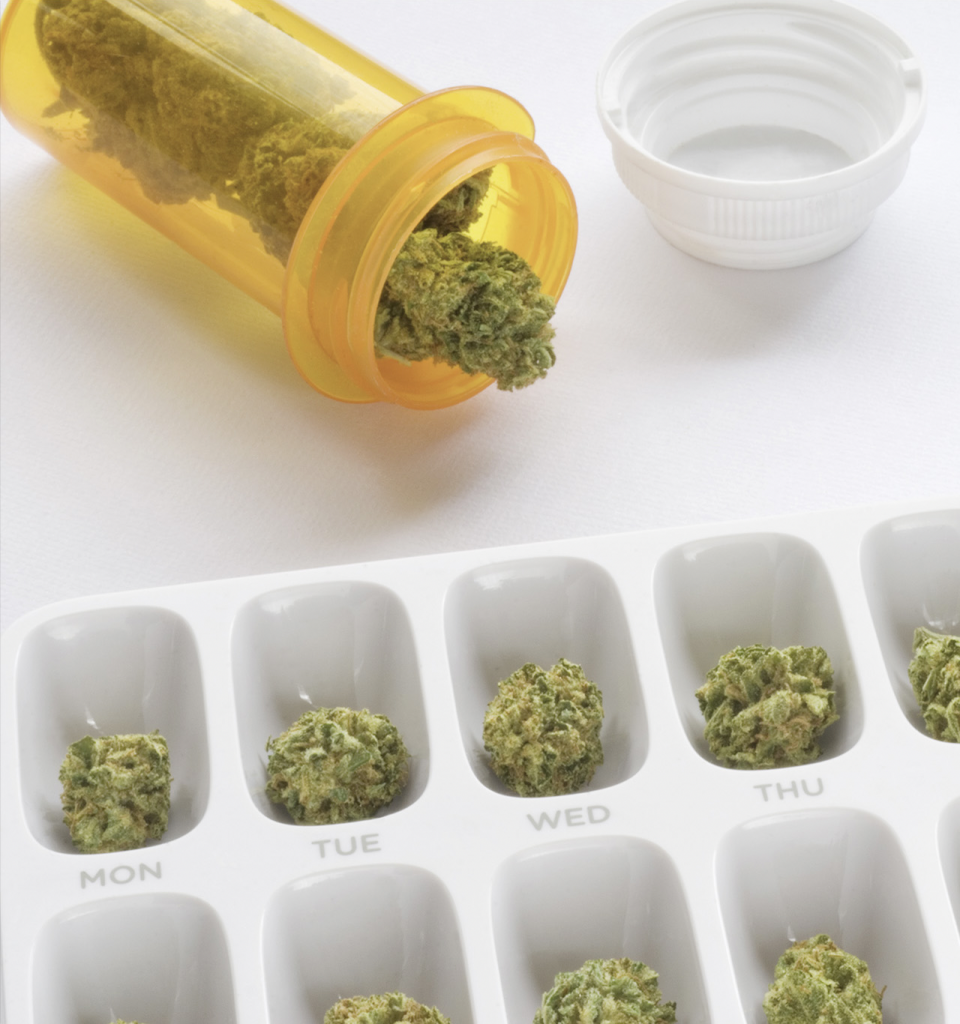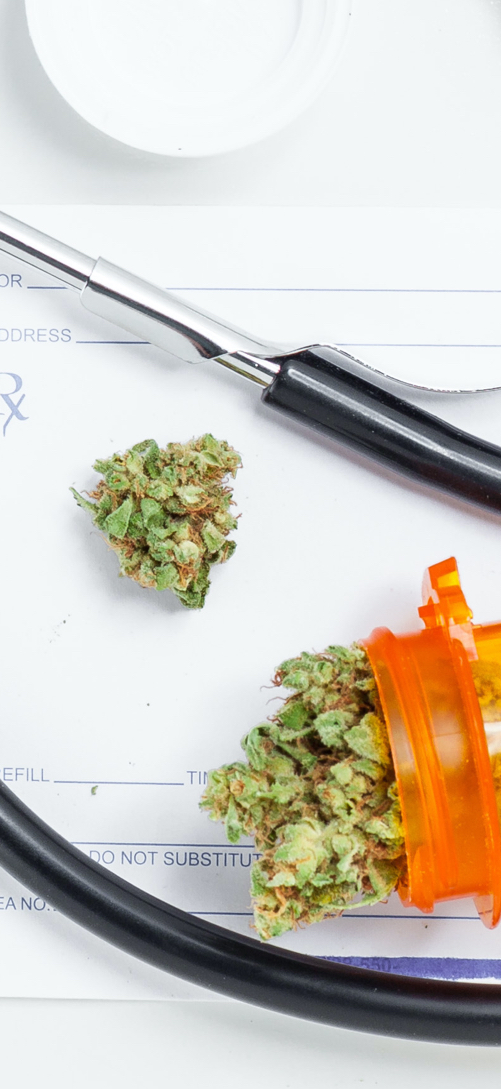 How to get medical cannabis in the UK for your condition? The short answer. 
To qualify for medical cannabis in the UK you will need to get a prescription from a doctor who specialises in your condition. A GP can refer you to a specialist but can't prescribe medical marijuana themselves.  
Whether you choose to talk to a specialist working for the NHS or a private clinic could impact your chances of getting a cannabis prescription in the UK. 
Option 1 with the NHS: The NHS and the National Institute for Health and Care Excellence (NICE) are currently taking a cautious approach to medicinal cannabis prescriptions. Because of this NHS specialists can only prescribe cannabis for severe forms of epilepsy, nausea caused by chemotherapy and spasticity caused by multiple sclerosis (MS).
Option 2 with Private Clinics: Specialists working with private medical marijuana clinics in the UK have more freedom to use their judgement as experts and can prescribe medicinal cannabis for a much wider range of conditions from anxiety to arthritis. (Find a full list of over 20 conditions in the section below.)
Whether you decide to go down the NHS or private route, you should first talk to your NHS GP about your desire to treat your condition with cannabis. (See our tips for talking to your GP below.)
This is essential because specialists working for private clinics or the NHS will need to see that you've discussed mainstream treatments for your condition with your GP in your patient notes before allowing you to switch to a CBPM (cannabis based product for medicinal use).
1. What conditions qualify for a medicinal cannabis prescription in the UK?
Currently, the NHS guidelines restrict the number of conditions NHS specialists can treat with medical marijuana.
On the other hand consultants working for private clinics can use medicinal cannabis prescriptions for a much wider range of conditions where they believe they can help.
1. Conditions that qualify for treatment with the NHS
The NHS and Home Office have taken a cautious approach to medicinal cannabis prescriptions in the UK.
On the NHS website they have clearly defined the limited conditions which they would even consider treating with medical marijuana. They are:
rare and severe forms of epilepsy that respond to cannabis based medication 
nausea and vomiting caused by chemotherapy 
muscle stiffness or spasticity caused by multiple sclerosis (MS)
If you have one of these conditions it's worth noting that CBPMs would only be considered by the NHS if other medications haven't worked. They predict only a very few patients in the UK will be eligible through the NHS.
2. Conditions that qualify for treatment with private clinics
Specialists working with private medical marijuana clinics in the UK can use their professional judgement more freely when it comes to treating conditions with cannabis-based medicine.
Often they have more experience and a deeper understanding of how a CBPM may help treat the condition they specialise in.
Private specialists may treat any of the following conditions where they judge medicinal cannabis to be appropriate: 
Depression
Anxiety
Stress
Eating disorders
Sleep disorders
Chronic fatigue syndrome
Autism Spectrum Disorder
Obsessive-compulsive disorder 
Post-traumatic stress disorder
Migraines
Traumatic brain injury
Epilepsy
Alzheimer's disease symptoms
Parkinson's disease symptoms
Motor neuron disease
Muscular dystrophy symptoms
Multiple sclerosis
Spasticity
Vomiting and nausea caused chemotherapy
Cancer pain
Chronic Pain 
Fibromyalgia
Arthritis
Degenerative disc disease
Spinal cord injury/disease
Nerve conditions
Post-operative surgery pain
---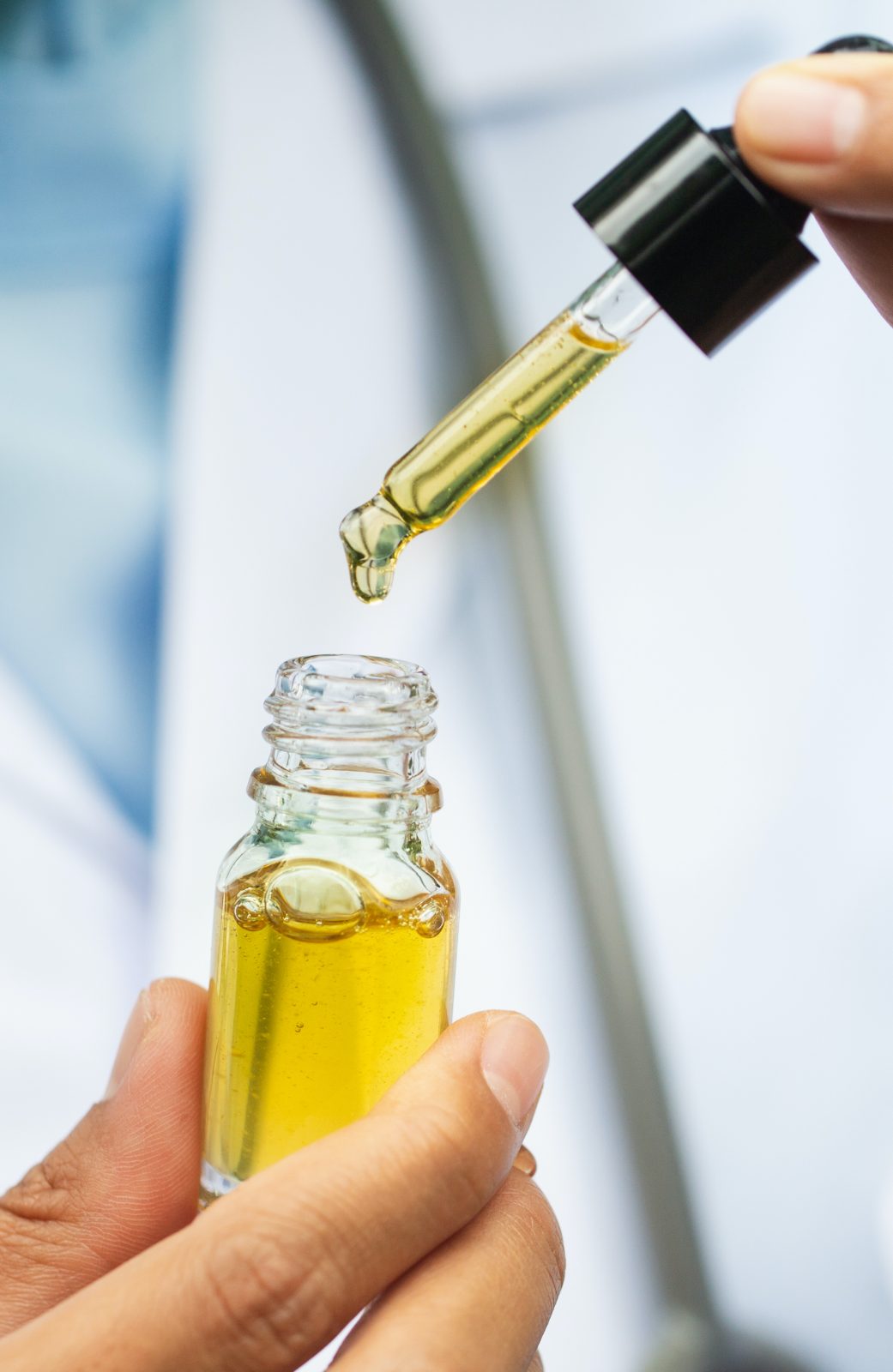 2. Where can you find a private clinic that supplies medical cannabis in the UK? 
Currently the five biggest private medicinal cannabis clinics in the UK are:
The Medical Cannabis Clinics 
Cannabis Access Clinics 
Sapphire Clinics 
My Access Clinics 
Integro Clinics
Often private clinics will ask to review your GP notes before allowing you to book an appointment with the specialists they work with. 
This is so the clinic can judge whether you have a good chance of being eligible for a cannabis prescription before you book a potentially expensive appointment with their specialists. 
If you qualify for an appointment, most clinics allow you to choose whether you'd prefer to meet the specialist in person at one of their brick and mortar clinics or through a video call. 
If the specialist decides that the best course of treatment is with a CBPM then they will discuss the range of products that could be best for you and then often refer you to a partnered pharmacy that has a specialist license to fulfill a cannabis prescription in the UK.
---
3. How to talk to your GP about medical marijuana?
Talking to your GP about medical marijuana is an important first step towards getting a cannabis prescription. 
Legally GP's cannot prescribe cannabis based medicines themselves, but they have the ability to refer you to a NHS specialist or your chosen private consultant who can prescribe you with a CBPM.
Your GP is best placed to help discuss any previous or current medications you are taking for past and ongoing medical conditions that may be affected by a CBMP. They can also help to document your full medical history and any relevant family medical history.
Private and NHS Specialists will ask to see your GP notes and medical records to make a safe, informed treatment decision with CBPMs. These specialists will often feel more comfortable prescribing cannabis-based medicine to patients who have unsuccessfully tried at least two standard treatment options. 
Here are some tips to help you have a useful conversation with your GP:
1. Feel confident when explaining your interest 
The illegal market has created a stigma around cannabis but this is rapidly changing.
Good quality scientific research is proving the many medicinal uses for cannabis and creating a body of evidence that cannot be ignored by the medical community or the UK government. 
As a result the UK Government changed the law in 2018 to allow specialist doctors to prescribe cannabis-based medicine where they thought it could help patients.
In 2020 the U.N. also removed cannabis from Schedule IV of the 1961 Single Convention on Narcotic Drugs so that its medicinal uses would no longer be discouraged and more research could take place.
Because research and protocol is moving so quickly, you may find that you know more about how cannabis can help your condition than your GP does. 
If this is the case, feel confident explaining why you think cannabis can help you and where you've seen that private medicinal cannabis clinics in the UK are treating your condition. Feel confident explaining your rationale knowing that the law is on your side.
2. Be open and honest about the treatments you've tried
It's very important to explain the full history of your condition and the impact it has had on your quality of life with your GP. 
You should discuss all the approaches you've tried and medications you've taken in the past for your condition. If those approaches or medications have had negative side effects or impacted your quality of life you should also talk these through in detail. 
Often patients want to reduce the pain caused by their condition and improve their sleep so they can get back to living a normal life. Perhaps they want to reduce opioid based painkillers which can have some addictive properties. 
Specialists are likely to feel more comfortable prescribing cannabis-based medicines if you've already tried some of these standard treatments and your GP has documented them in their notes. 
A good tip is to go to the NHS website and look at all the NHS suggested lifestyle and medical recommendations for your condition so you can track and note down the approaches you have already tried and discuss them with your GP. 
If you have tried illegal cannabis in the past to treat your condition on top of standard medications then it's worth talking to your GP about it so they can document it in your notes. 
Your conversation with your GP is confidential and specialists will be interested to see any positive impact you feel cannabis might have had on your condition in your notes.
3. Discuss Research
There is a growing body of research that supports medicinal marijuana as an effective treatment for a range of conditions. 
Some conditions like spasticity caused by MS have been studied more than others but this area of medicine is changing very quickly with studies focusing on a range of conditions being released on a monthly basis. 
It's a good idea to be aware of any research relating to cannabis based treatment for your condition and to discuss specific studies that you've found with your GP. 
GPs are well placed to help you analyse research. Not all research is performed to the same standard and sometimes results can be inconclusive or unclear so GPs can help you to understand what the studies have proven. 
GPs can also do some research on your behalf if it's an area of medicine that they are not familiar with and share their findings with you.
4. Listen to any concerns
Your GP is probably the medical professional with the best understanding of your medical history. 
If they have concerns about treating your condition with cannabis it's important to listen to the points they make. 
Cannabis is not a therapy for every condition and can have negative interactions with some other medicines you may be taking.
Most GPs will want to work with you to find treatments that work for your specific body whilst ensuring your overall safety. 
If you want to be referred to a private medicinal cannabis clinic who have a history of treating your condition, your GP should help you to do this whilst raising any of their concerns. 
5. Access and share your patient notes 
The NHS or private specialist who can authorise a medicinal cannabis prescription in the UK will want to see your patient notes and medical records before you book an appointment. 
Private medicinal cannabis clinics will either ask you to send them your GP patient notes or you can give them written permission to contact your GP clinic and access them. 
Your GP will advise you on the easiest way to access and share your patient records. You have a legal right to see them and you don't have to explain why you want them.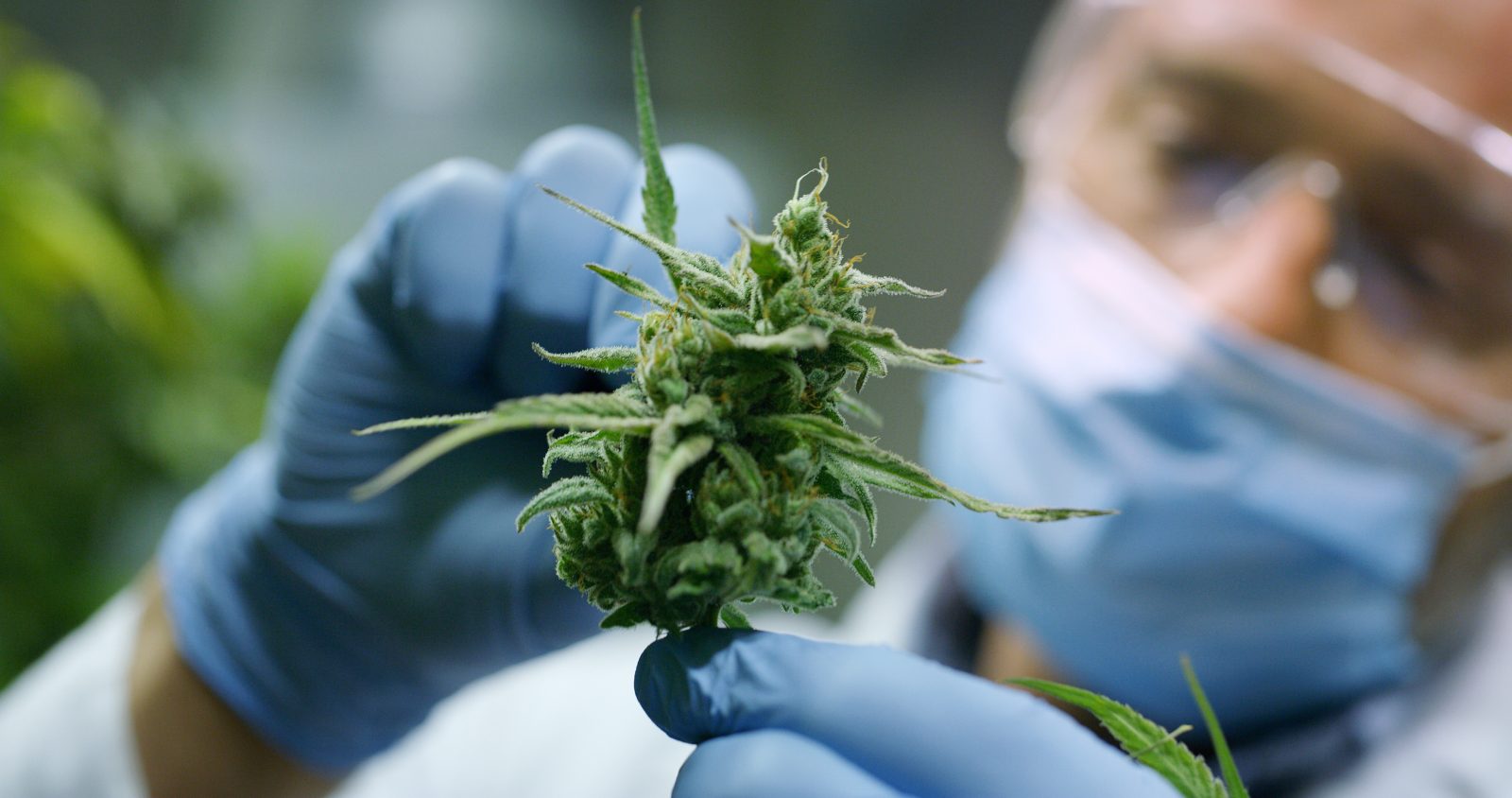 What is a 'cannabis-based product for medicinal use' (CBPM)?
Cannabis has hundreds of chemical constituents known as cannabinoids. Arguably the two most common cannabinoids are cannabidiol (CBD) and tetrahydrocannabinol (THC).  
THC is the dominant psychoactive compound found in cannabis and it's the reason the plant can make you feel euphoric, happy, hungry and 'high'. It also has medicinal properties that many patients feel can help with pain management, appetite, inflammation, muscle spasms and much more.
Any medicine containing psychoactive THC is classified as a CBPM which is controlled as a schedule 2 drug in the UK, meaning it is illegal to possess without a legal prescription or licence.
Pharmacies need a special license to stock and supply CBPMs so not every pharmacy will be able to fulfill a medicinal cannabis prescription in the UK. Private clinics often work with a specific licensed pharmacy partner who will stock the recommended product you've chosen with your specialist.
---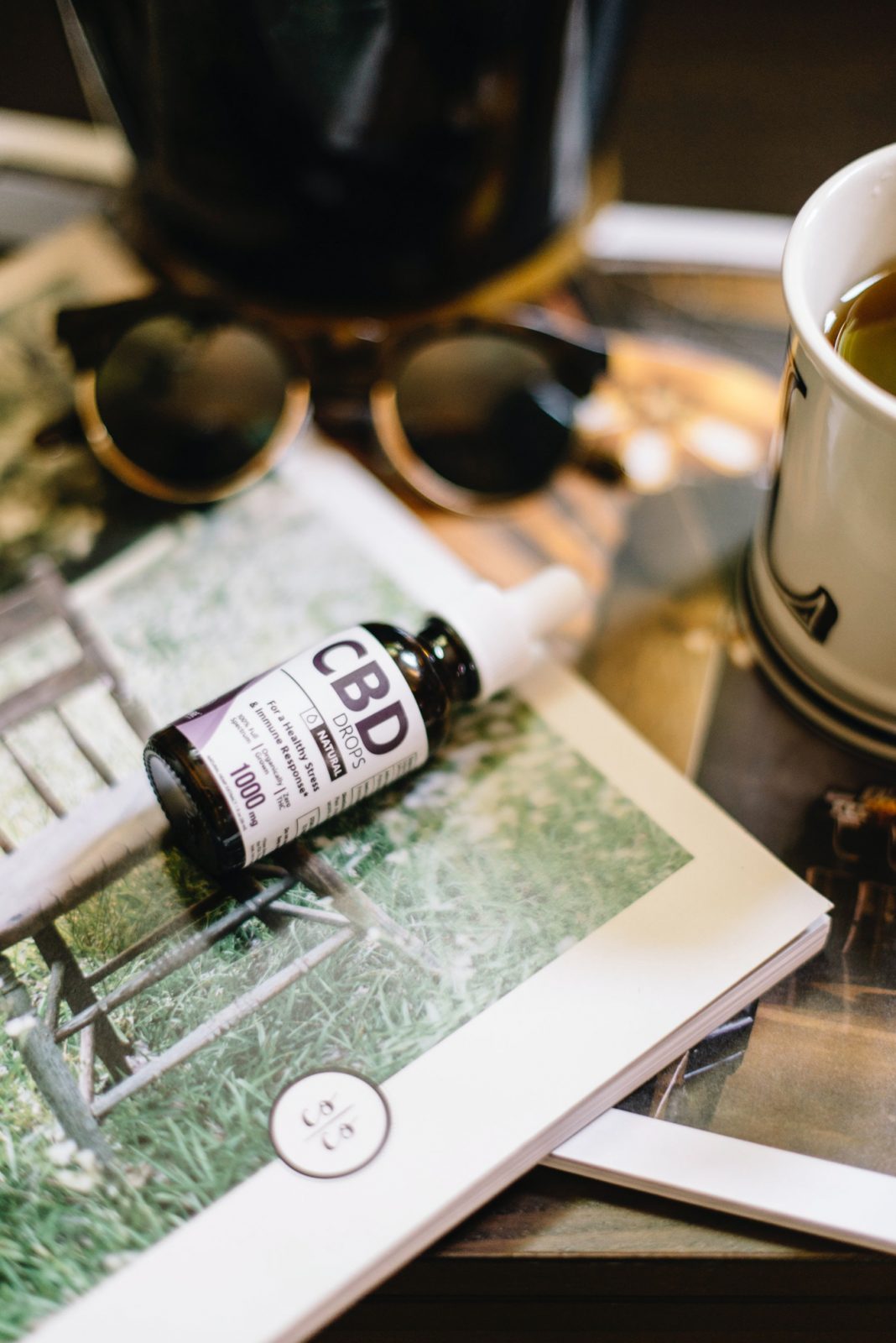 What about cannabis based products available to buy without a prescription?
The most common cannabis-based products available to buy without a prescription contain high amounts of CBD without any THC. 
Because CBD doesn't have any psychoactive properties, it isn't currently controlled as a Class B drug in the UK like THC based medicines. 
Although these products may lack some of the benefits enabled by THC, CBD has been linked with pain and inflammation reduction and as a treatment for anxiety. 
Because CBD falls outside of the class B drug classification you can buy products containing it legally as a food supplement without a prescription. The market is growing rapidly with CBD infused drops, edibles, cosmetics, drinks, balms and even pet foods widely available.
---
Next steps 
If you have a medical condition that qualifies for a medicinal cannabis prescription in the UK then we'd suggest the following next steps: 
1. Consider whether you think you'd qualify for cannabis treatment through the NHS. 
2. Check to see which private medicinal cannabis clinics treat your condition. Go to their website or give them a call to see what they say about your condition, their service and the costs involved.
3. Use Google to find any research around how cannabis has been used to treat your condition and learn about how it might have helped.
4. Prepare for your appointment with your GP. Create a quick timeline of your illness, the history of medications and treatments you've used and any side effects they've had on you. Make some notes on how your condition impacts your quality of life. Go to the NHS website to look up the NHS suggested treatments and advice to help you structure your notes.  
5. Book and go to your GP appointment and discuss the best course of action.
Disclaimer: This article is intended for informational purposes only and does not constitute medical advice. Always consult a doctor or other qualified physician before seeking treatment for a medical condition.
Contact Us
Get in touch
We love hearing from people who believe in the power of cannabis. If you are a patient, a potential supplier or an investor please say hello!